At Perth Cryo we specialise in wellness and recovery treatments, in particular whole-body cryotherapy. Our treatments are great for sports recovery, fitness, pain management, anti-ageing, beauty and mental health. 
​
Perth Cryo is proud to be the first location in the Northern suburbs of Perth to offer such world renowned, cutting edge treatments. We have created a beautiful space for our clients to come and relax in. Our goal is that every client who visits us leaves feeling physically and mentally invigorated, energised and happier.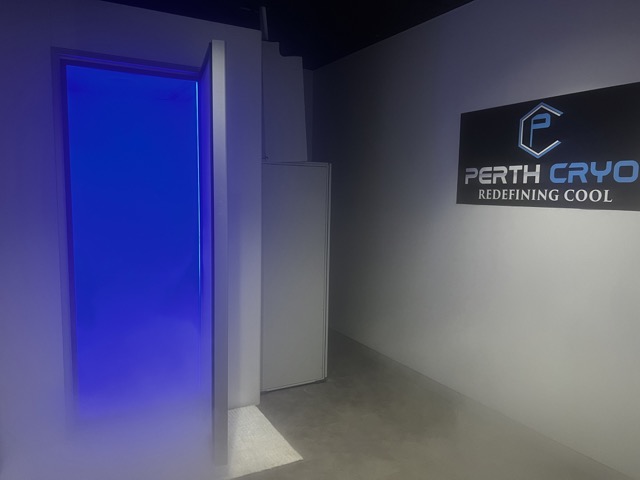 WHAT IS CRYOTHERAPY?
Whole-body cryotherapy, put simply, is the process of exposing the whole body to subzero temperatures in order to elicit a natural anti-inflammatory response, release endorphins, and reduce bodily pain. Originally developed by a Japanese rheumatologist to treat osteo and rheumatoid arthritis, it was soon discovered to have a great many other curative benefits and potential applications. 
Clients who have undergone our Whole-Body Cryotherapy say they experience a multitude of benefits, including "feeling rejuvenated", "a feeling of wellbeing" "improvement in athletic performance" and having more energy"
Some Celebrities & Athletes
who are CRYO advocates
Tony Robbins
Joe Rogan
Christiano Ronaldo
Will Smith
Justin Bieber
Jessica Biel
Mark Whalberg
Usain Bolt
Lebron James
Floyd Mayweather
Justin Timberlake
Lindsay Lohan
Daniel Craig
Alicia Keys
Jennifer Aniston 
Prices
Explore our Service prices. Purchase pacs passes to save $.
Packages
Combining your favourite treatments to save $. Packages start from
as little as $60.
Memberships
We offer a wide range of membership options
to suit your
needs, with no lock in contracts
  Opening Hours
| | |
| --- | --- |
| Monday | 9am-7pm |
| Tuesday | 9am-7pm |
| Wednesday | 9am-7pm |
| Thursday | 9am-7pm |
| Friday | 9am-5pm |
| Saturday | 9am-2pm |
| Sunday | Appointment only |